Bring Wonder
To Travelers
An immersive and interactive holographic experience that is nothing short of unprecedented in its power to engage.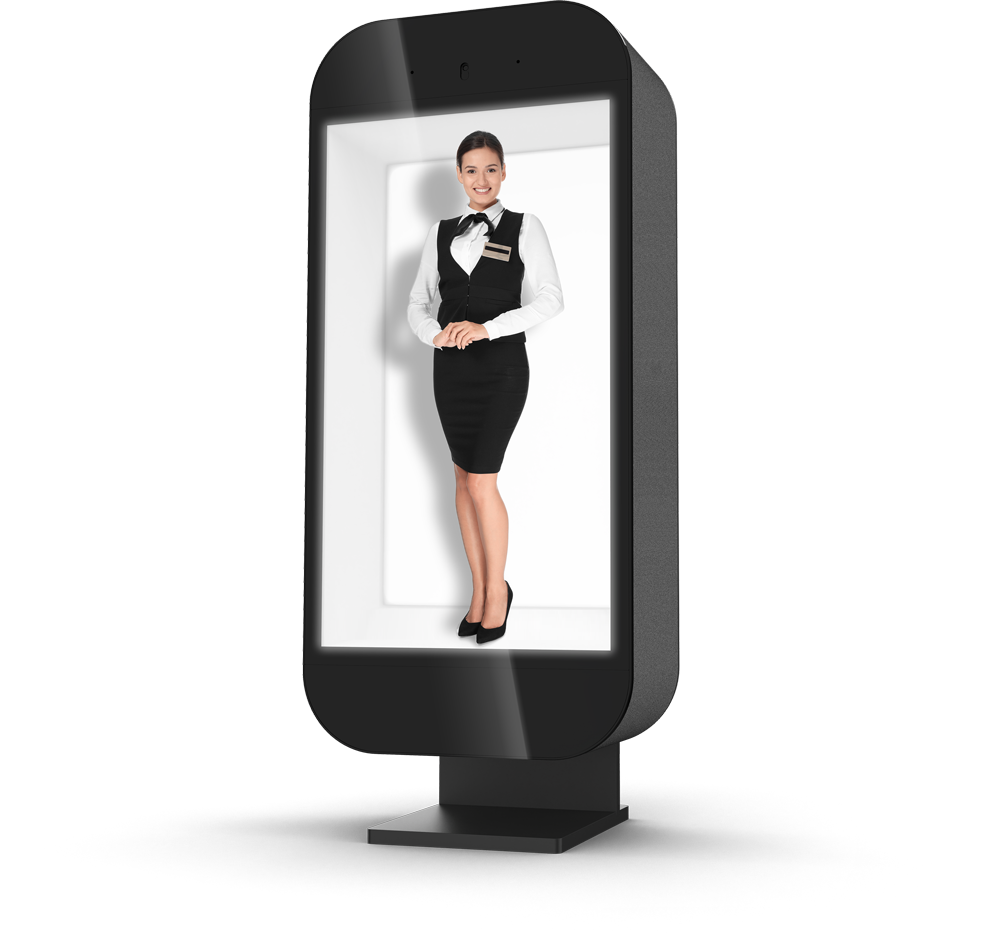 The Next
Generation
Of Travel
Proto delivers a truly real-life, real-size, real-time digital presence through a volumetric display, that brings the magic & power of digital into the real world.

In contrast to traditional public advertising units the Proto devices are equipped with cameras and powerful AI that tracks all the key engagement metrics of viewers like dwell time, screen interaction, viewer reactions, demographics and more.
CHECKING IN? NO PROBLEM.
Delight your guests with holographic self registration.

Guests are welcomed by a virtual holographic host that can handle even the most discerning details of their booking.

Your guests will spend less time waiting and more time enjoying their stay.
PRODUCT SHOWCASE
In any of your high traffic areas, you can show off your product in hyper reality. Enchanted viewers engage with the product through an interactive touchscreen.

Let customers discover, experience and shop your products through an immersive holographic display.
DESTINATION SHOWCASE
Destination showcase. Every destination has something special. Proto is the perfect medium for bringing local experiences to life. Let travelers learn about local events, shows, experiences and destinations with live or prerecorded advertiser and tourist board presentations.
VIRTUAL CONCIERGE
Virtual Concierge. Your virtual concierge can make restaurant reservations, book tickets, act as a guide during your guests' stay, share interesting details and so much more.
Epic Sized
Announcements
Airports are perfect places for important messages and public service announcements.

Proto can make this message even more impactful with lifelike celebrities getting the message out to travelers.

Whatever the message, make it grab the attention of travelers like never before.
Holographic Display

High Density Multitouch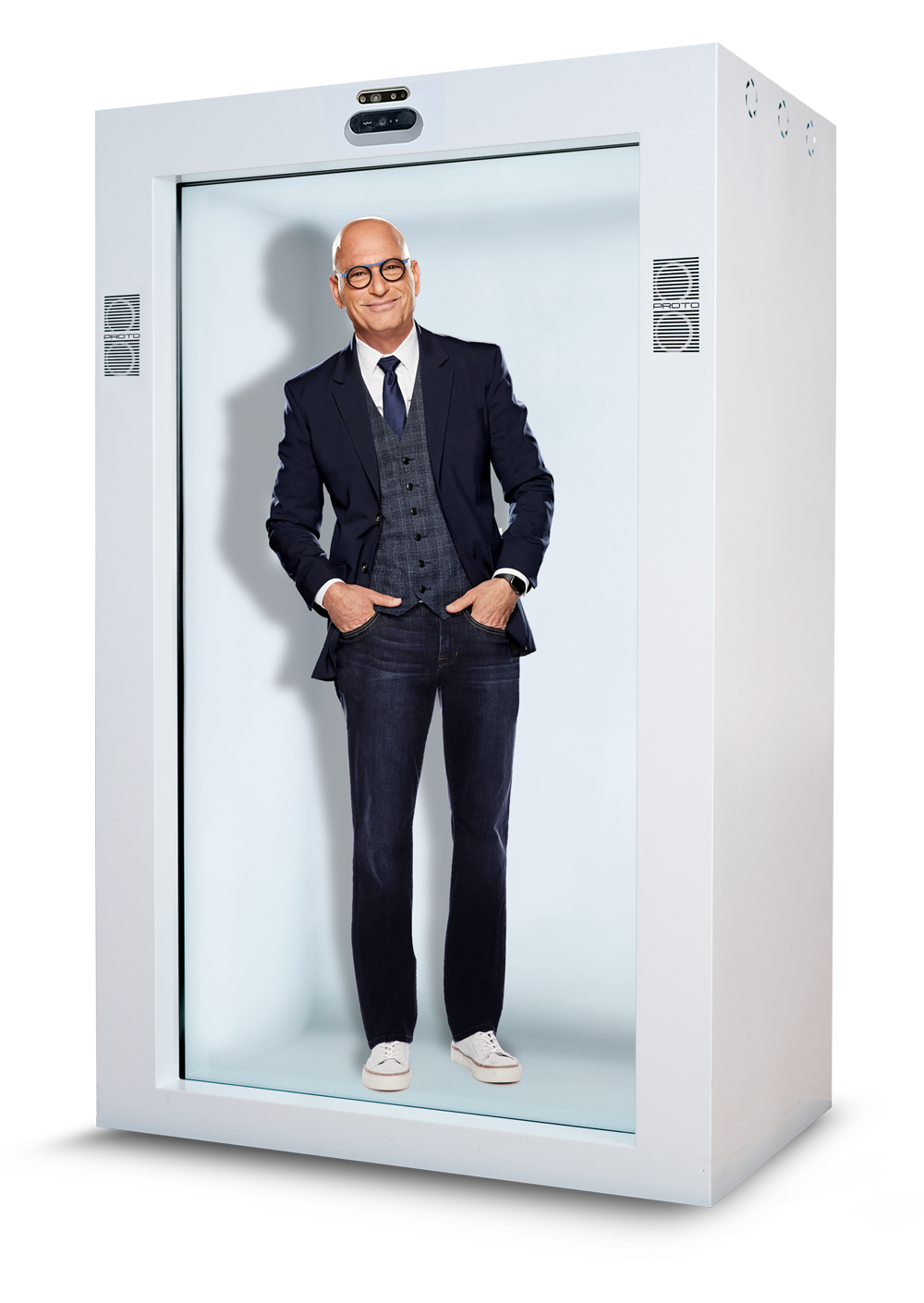 M Means More
Customer
Service
Proto can be a personal way finder around the hotel or resort to learn about and locate gym, pool, concessions restaurants or any other special feature.
Holographic Display

High Density Multitouch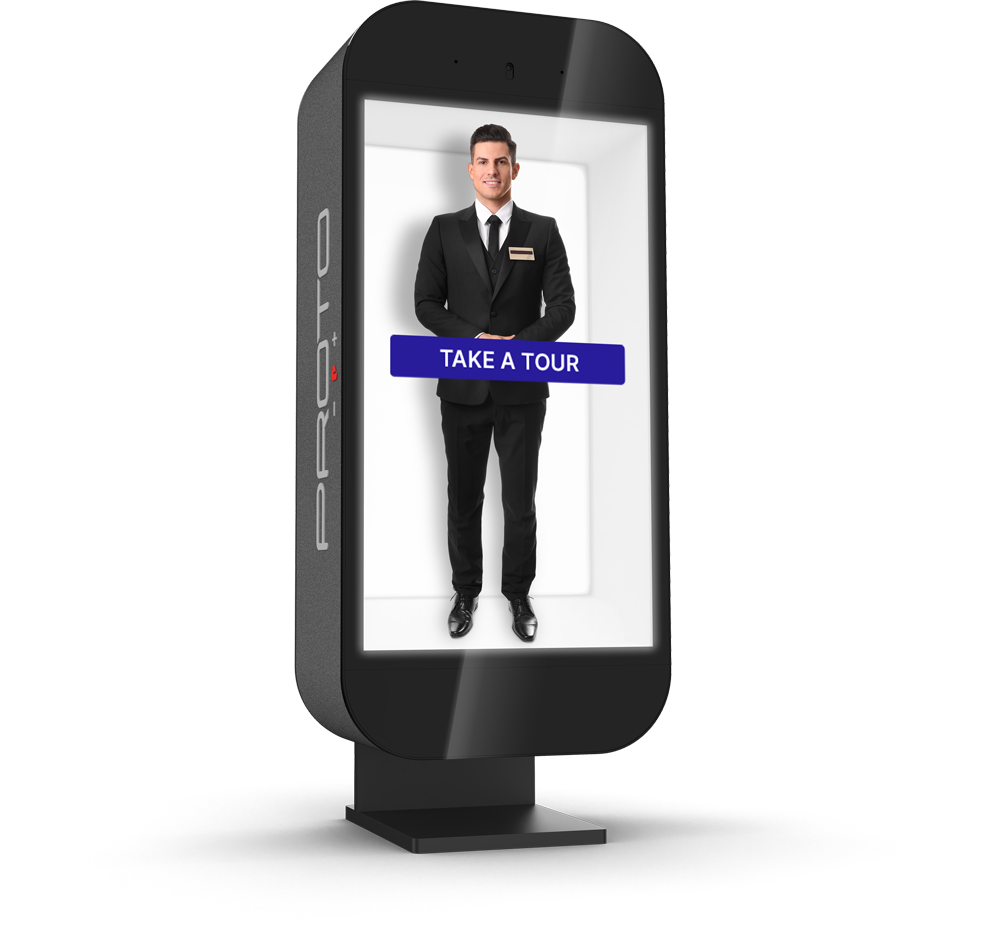 How it works
Proto is the future of global connectivity. Time for you to actually be(am) there.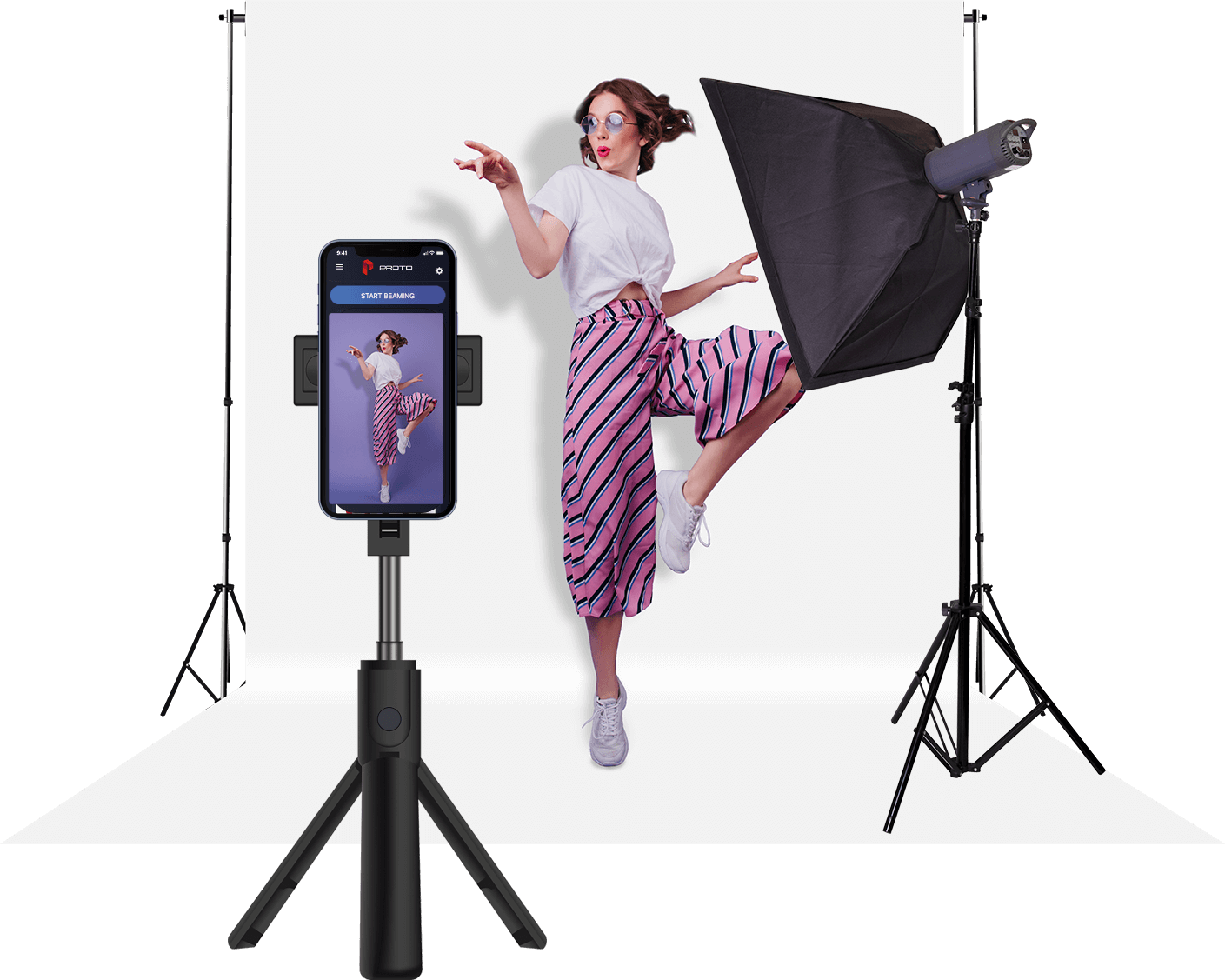 1
Capture
Simple Capture
Use your phone or our Proto Studio Kit for professional hologram beaming.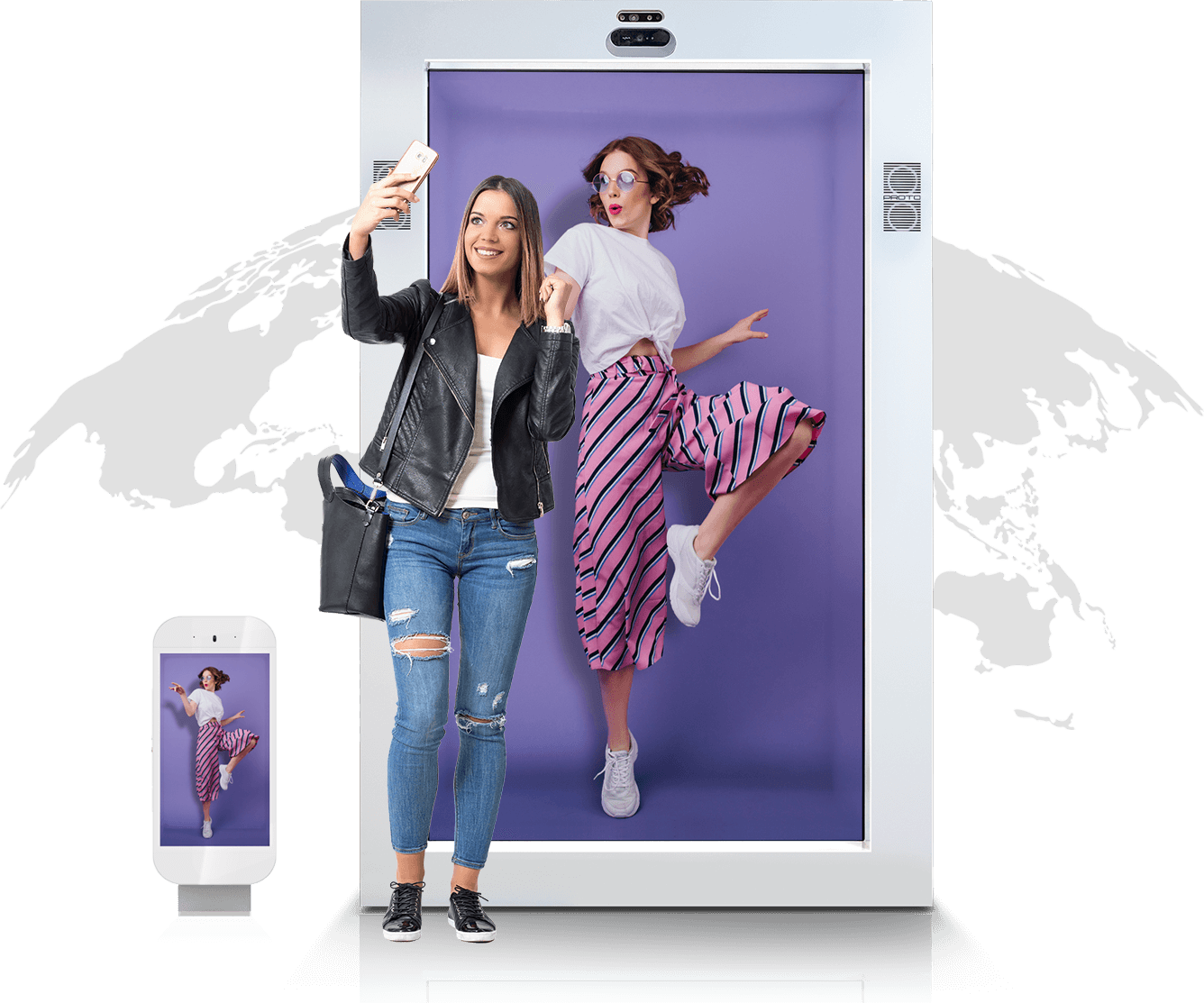 2
Cloud
Simple CMS
Manage & synchronize your content with Proto™ Cloud.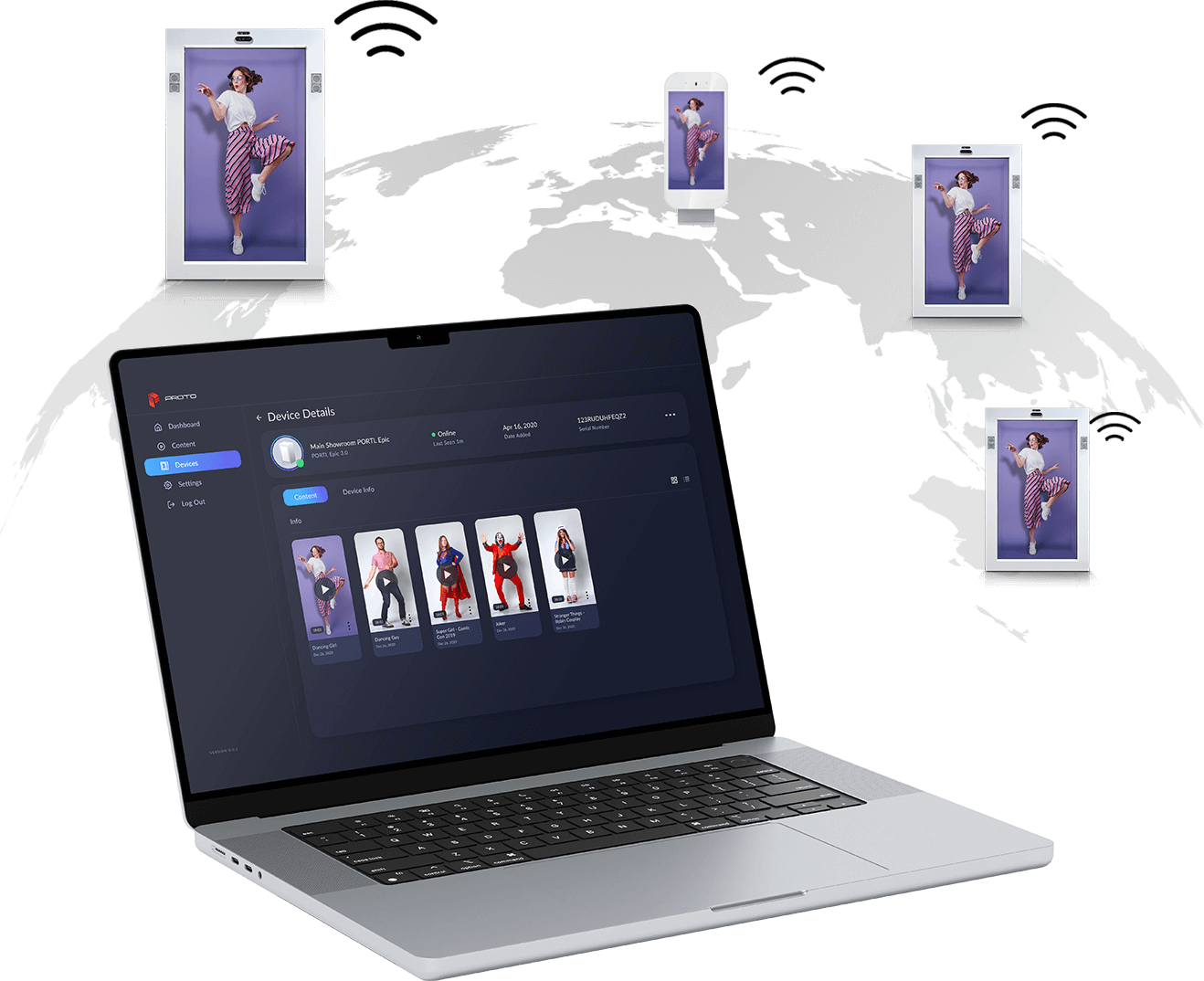 3
Beam
Beam to Proto
Easily transmit your content via Wifi to any and as many Proto devices as you want.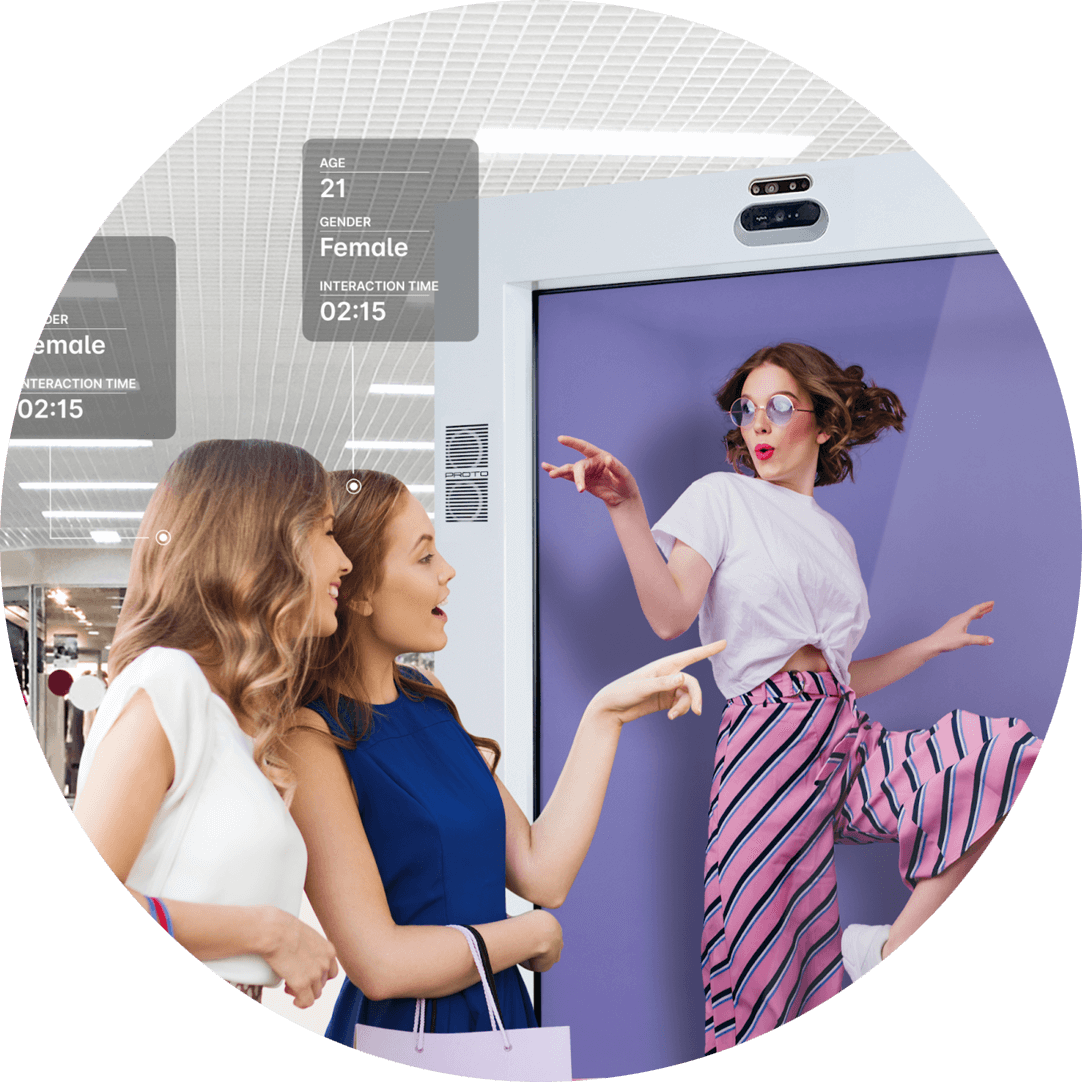 4
Report
Report on Stats
The detailed engagement metrics of online advertising in outdoor display experiences.
M vs. Epic
How to choose
Be(am) there with Proto.
Size
Weight
Capacity
Screen
Camera
The Proto Epic
Size :

87.5" (222.25cm)

Weight :

421 lbs (191kg)

Capacity :

32 GB Ram, 1TB Storage

Screen :

4k touch

Camera :

4K Smart Return Feed Camera

The Proto M
Size :

29.13" (73.99cm)

Weight :

29lbs (13.15kg) with Desk Stand

Capacity :

32 GB Ram, 1TB Storage

Screen :

4k touch

Camera :

4K Smart Return Feed Camera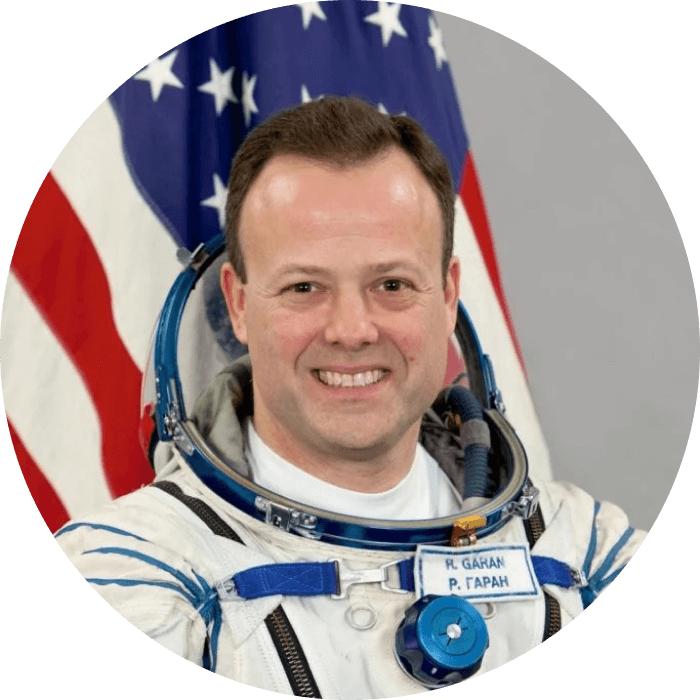 Using Proto, I felt like I was beaming up to the Starship Enterprise.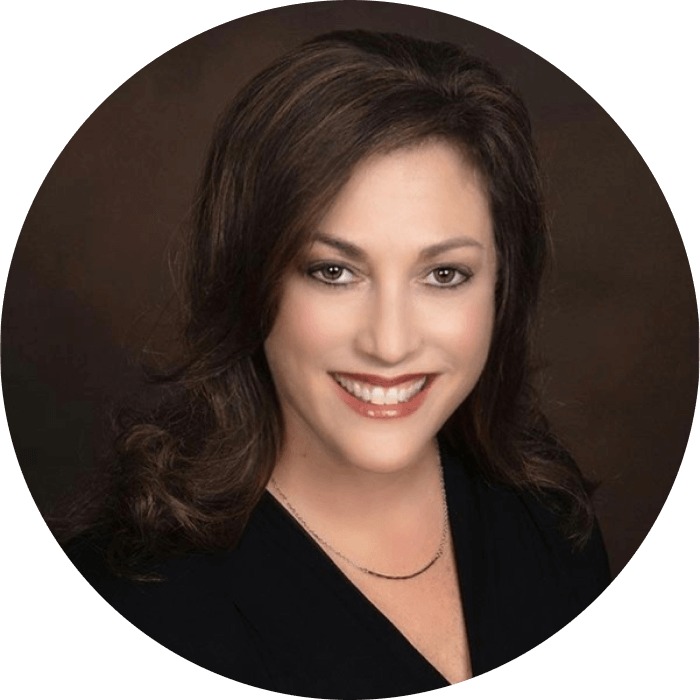 Proto elevates the way we teach and train the next generation of healthcare providers.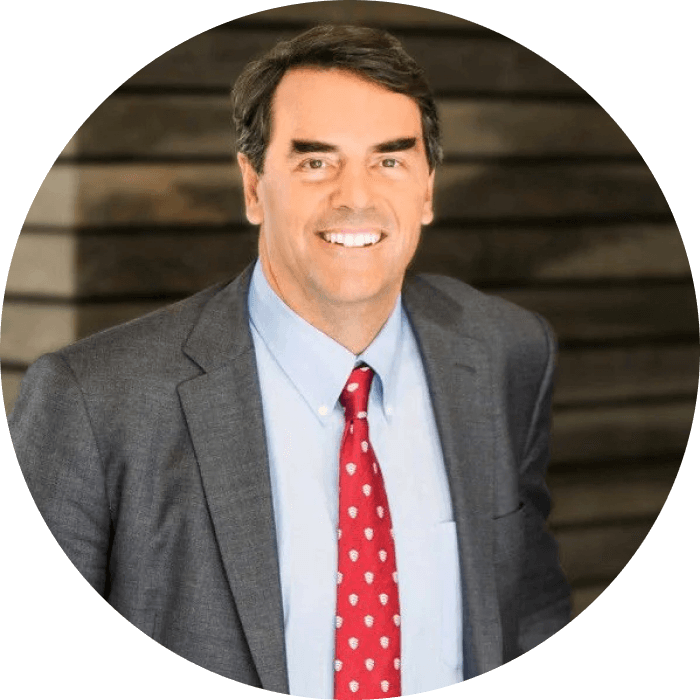 I am excited by the prospects of a new form of communication through Proto.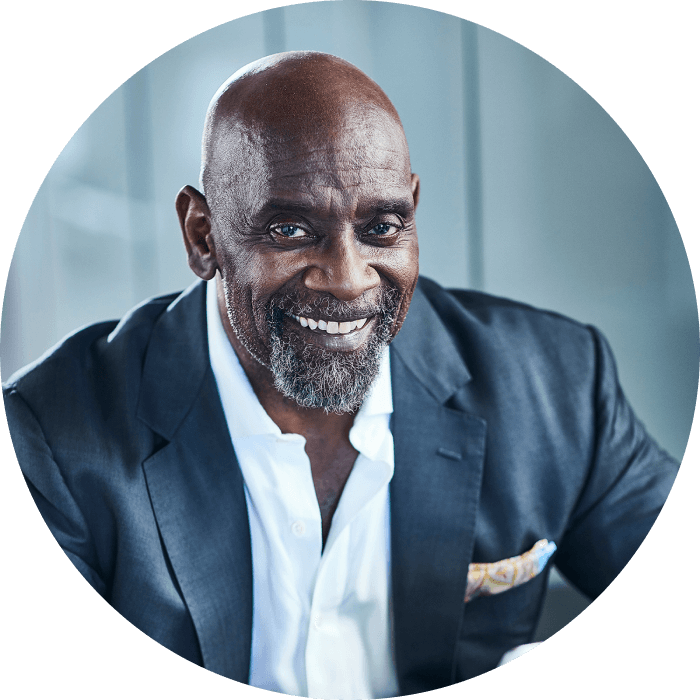 I can be in a dozen cities at once, interacting with the crowd— I can just Proto there.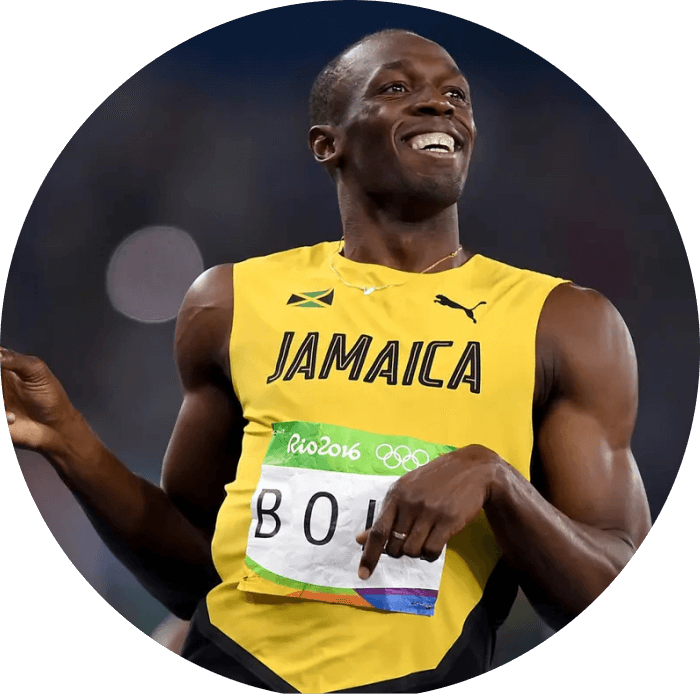 This hologram is breaking barriers and the possibilities are endless.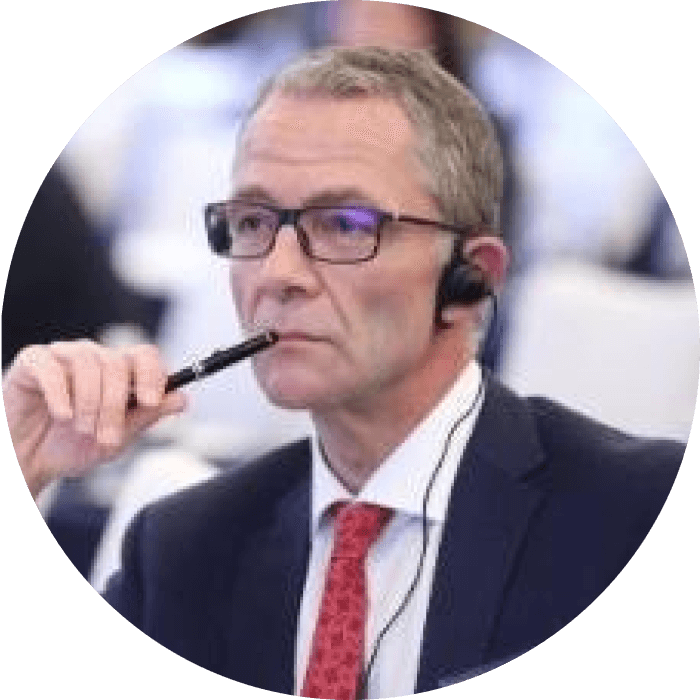 This is 'tomorrow's world' happening today. It was a real 'beam me up' moment...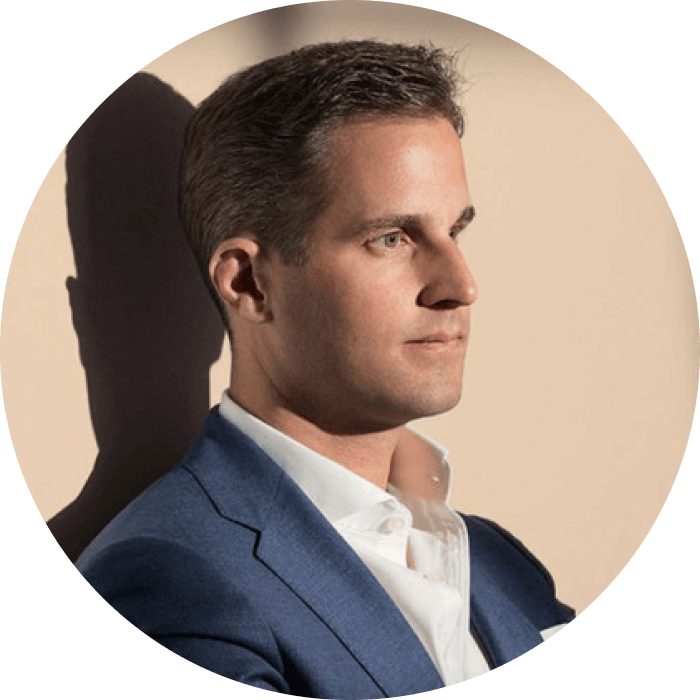 It's remarkably different from a Zoom call, because you're full-body, head to toe.
Contact us
Start
Beaming Today
Please fill out the contact information below and a Proto representative will follow up with you.
Or call us at:
+1 866-465-6476