Amplified
Experiences for Live
Shows & Events
A holographic platform that makes any live show or event more exciting, engaging, and shareable with Proto.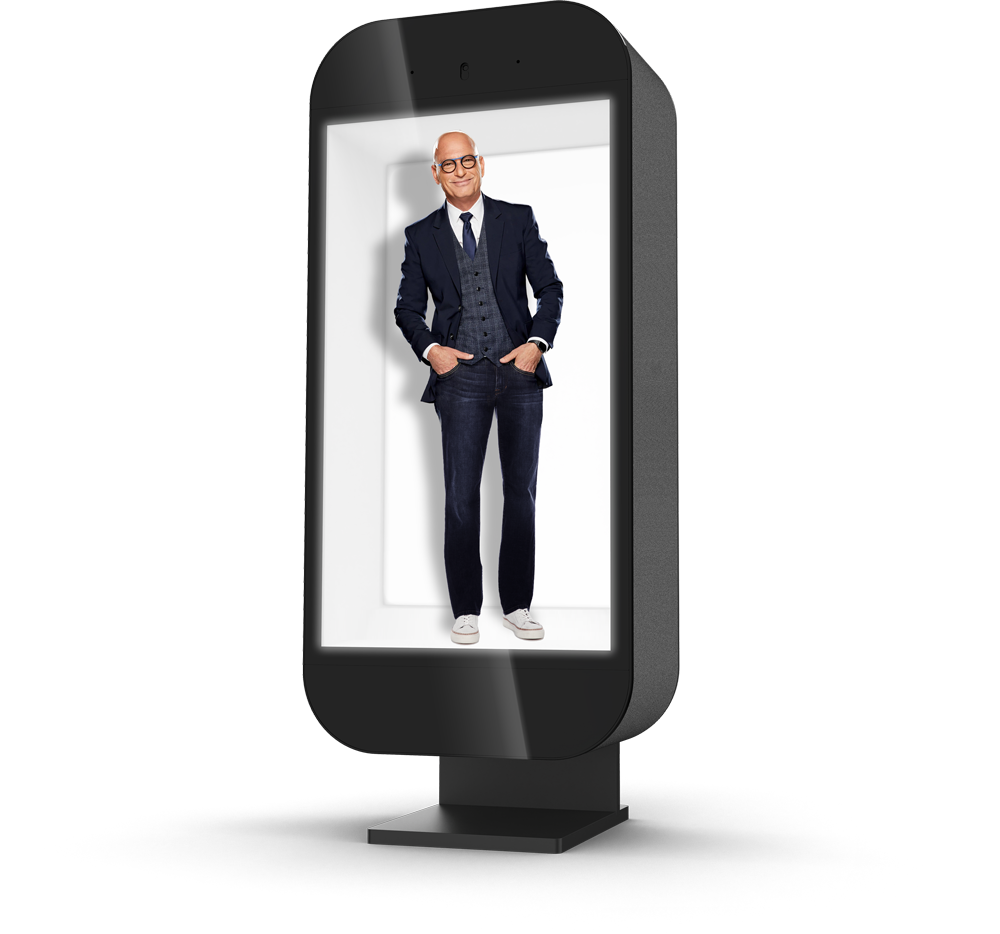 Hit A
High Note
With Proto
Our Epic and M models bring new levels of interactivity between the artist and the audience. Touring, Meet & Greets, VIP events, Trade shows, conventions, private events, concerts, and sporting events reimagined. Proto's holographic display gives them a whole new dimension.

Astounding moments of wonder come to life with Proto.

Any live event is made more exciting, engaging, and shareable with Proto.
TICKETING
Holographic ticket sales, concessions and exclusive deals for fans in select areas (e.g. at venue or partner spaces).

Build on the artist brand and add hype to the excitement of a show by making every contact point special from ticket purchase onward.
INTERACTIVE DISPLAY AND PHOTO OPS
Artist(s) are "beamed in" from anywhere at anytime in ultra dynamic resolution, creating more efficient opportunities for photo ops.

Delight audiences with unique interactions and curated content, creating meaningful more intimate moments with RealPresence for more fans everywhere, maximizing the artists' schedule
POP-UPS AND EXCLUSIVE MERCH
Boost visibility, sales and social media engagement building awareness and reaching more fans.

Put exclusive merch drops "in the hands" of your fanbase with a level of detail that surpasses traditional screens and enhances the in-person experience.

VIP EVENTS
Special performance, live or pre-recorded to bring entertainment and art a level up from standard flat video.

Host next-level, personalized events.
From a private concert in your home to fireside chats, Proto delivers real emotion in real time.
Epic
Fan
Experience
Draw in crowds with pop-up activations that feature fans, teams and key players in fun activities close to the court and other high traffic areas.
Holographic Display

High Density Multitouch
M Means More
Interaction &
Engagement
Set up the holo capture in-store and let your customers beam in, hang with their friends and play with fun masks and filters.
Holographic Display

High Density Multitouch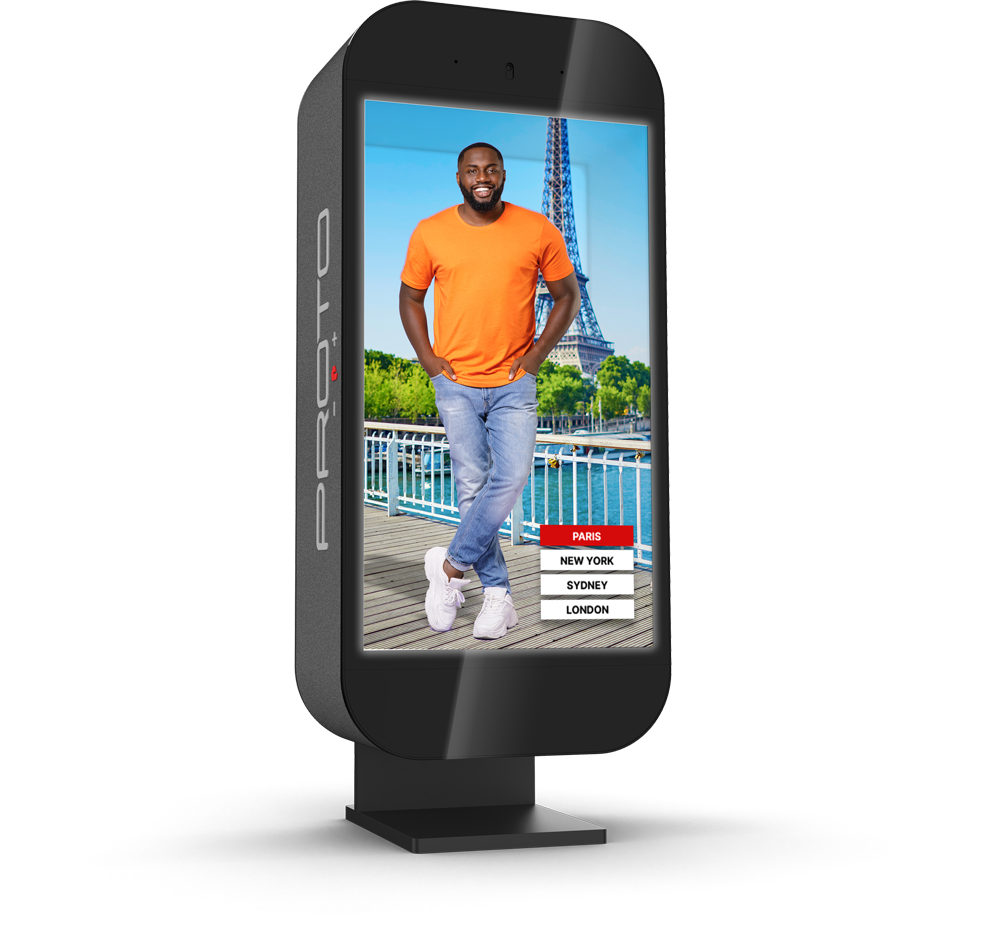 How it works
Proto is the future of global connectivity. Time for you to actually be(am) there.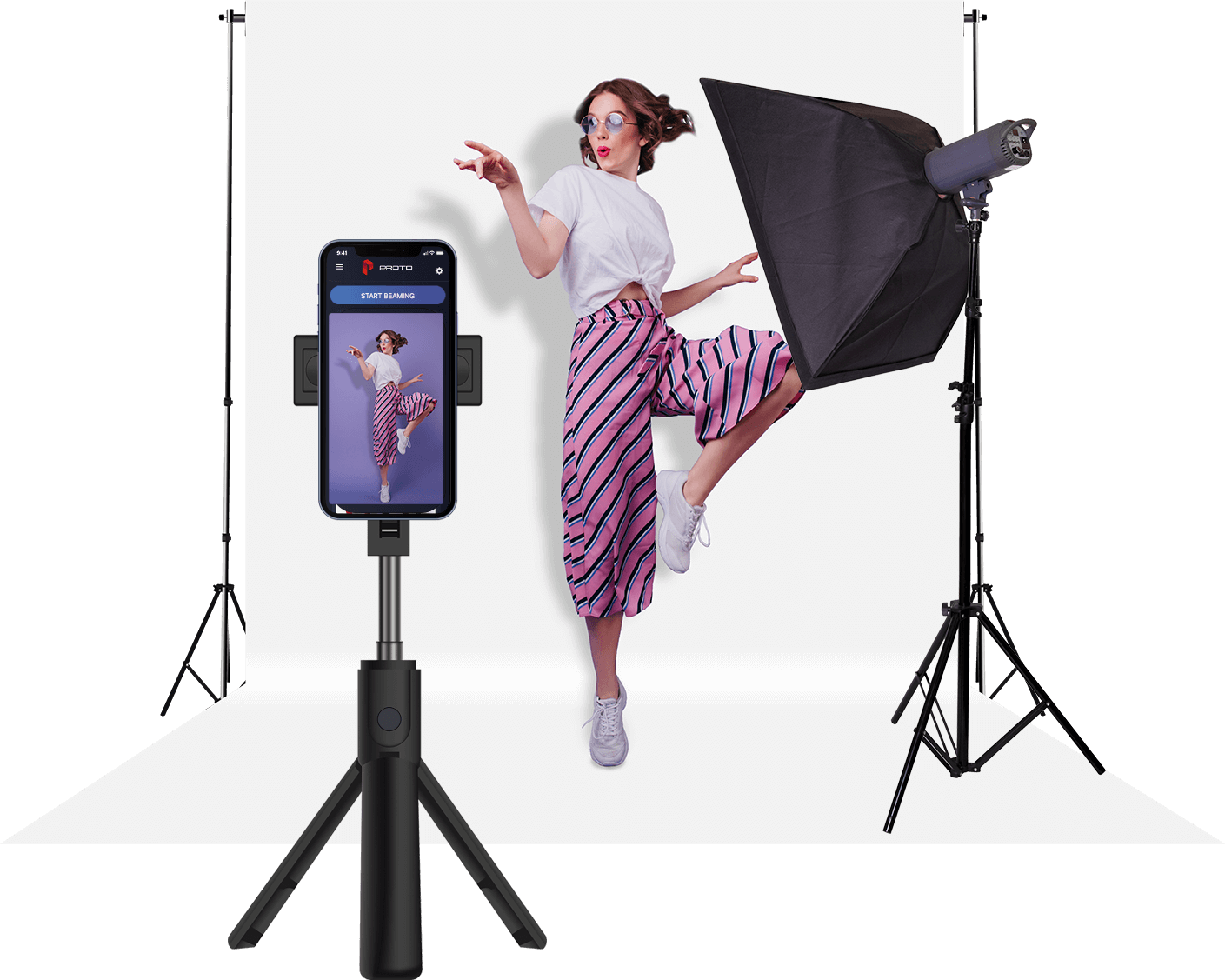 1
Capture
Simple Capture
Use your phone or our Proto Studio Kit for professional hologram beaming.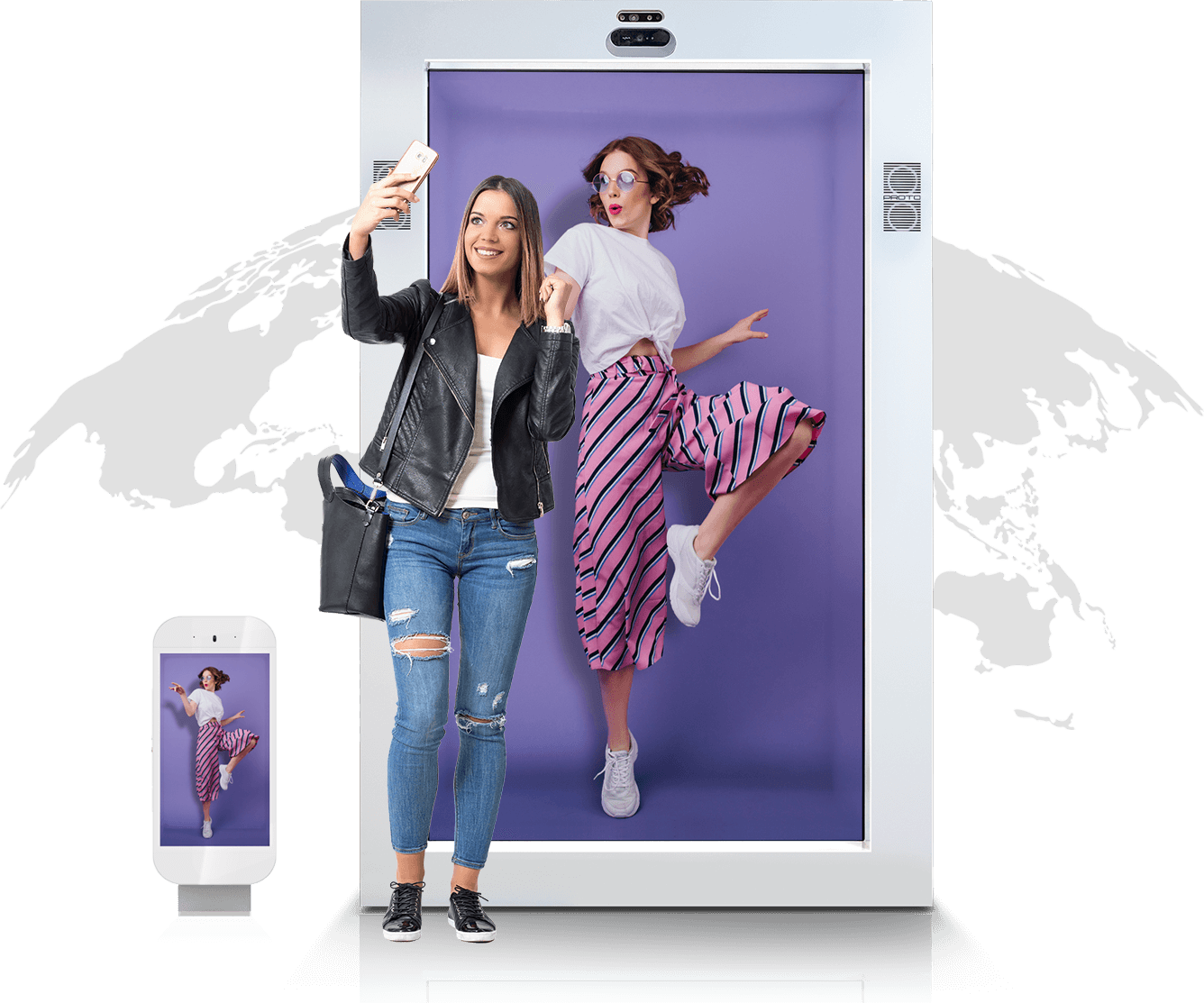 2
Cloud
Simple CMS
Manage & synchronize your content with Proto™ Cloud.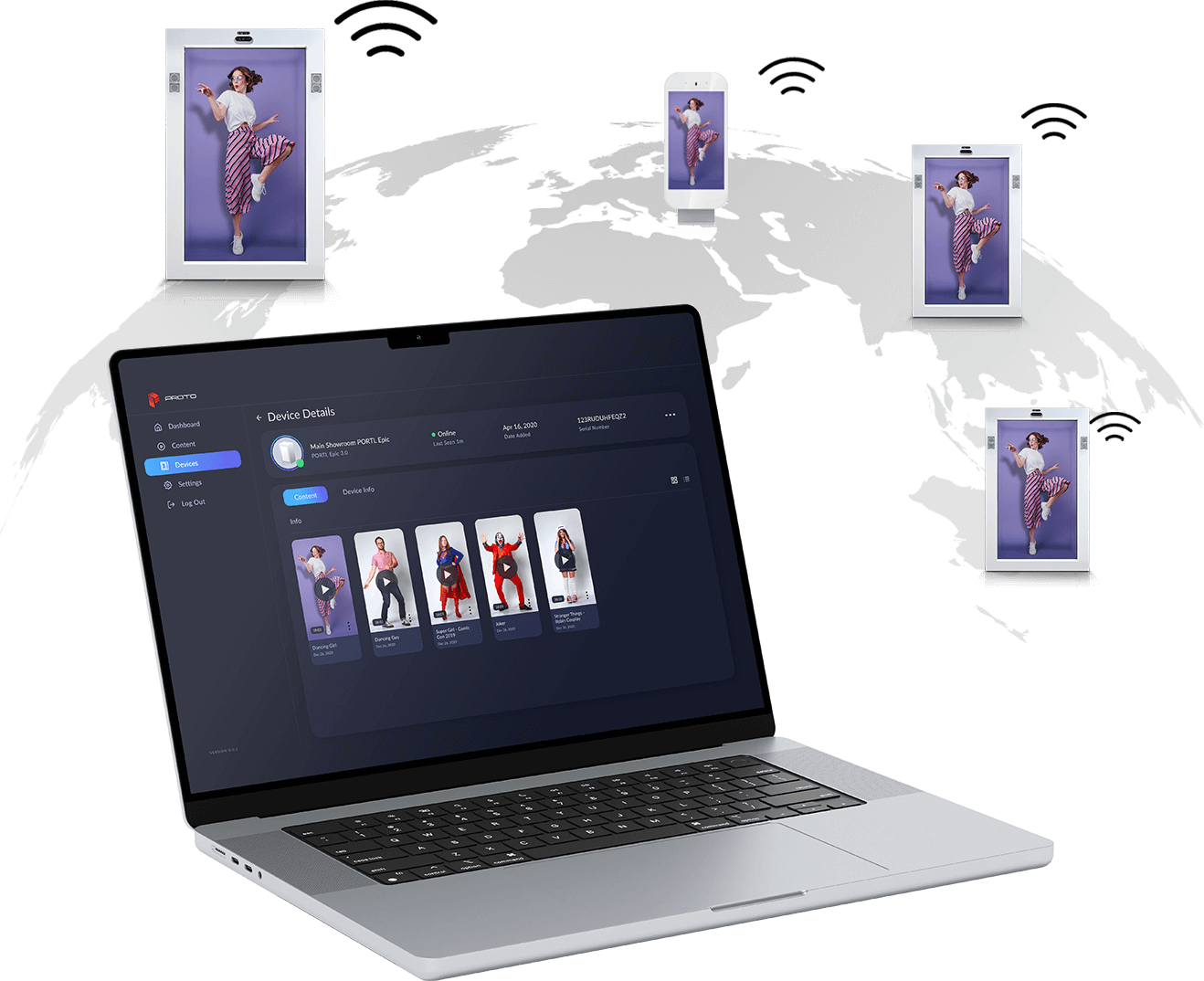 3
Beam
Beam to Proto
Easily transmit your content via Wifi to any and as many Proto devices as you want.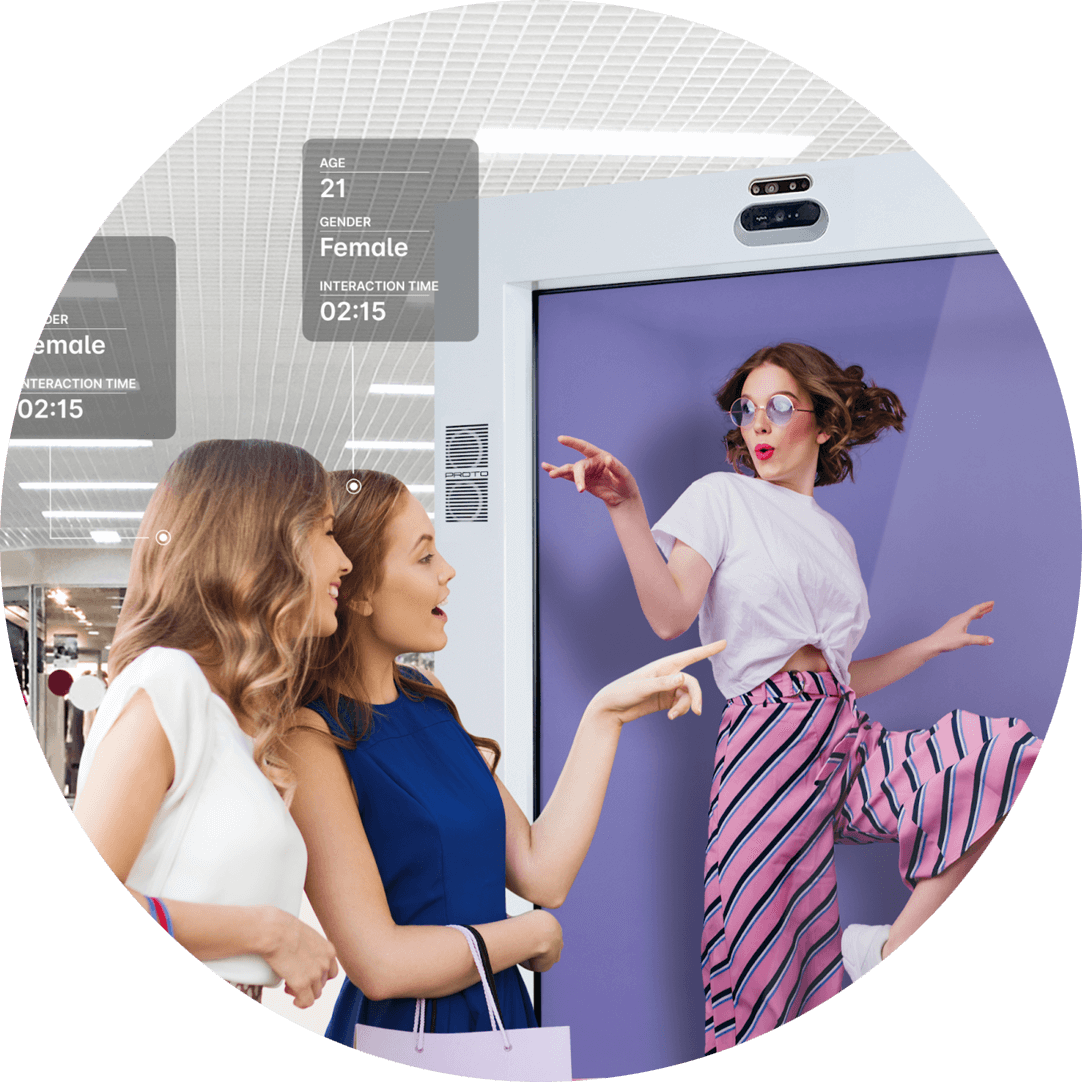 4
Report
Report on Stats
The detailed engagement metrics of online advertising in outdoor display experiences.
M vs. Epic
How to choose
Be(am) there with Proto.
Size
Weight
Capacity
Screen
Camera
The Proto Epic
Size :

87.5" (222.25cm)

Weight :

421 lbs (191kg)

Capacity :

32 GB Ram, 1TB Storage

Screen :

4k touch

Camera :

4K Smart Return Feed Camera

The Proto M
Size :

29.13" (73.99cm)

Weight :

29lbs (13.15kg) with Desk Stand

Capacity :

32 GB Ram, 1TB Storage

Screen :

4k touch

Camera :

4K Smart Return Feed Camera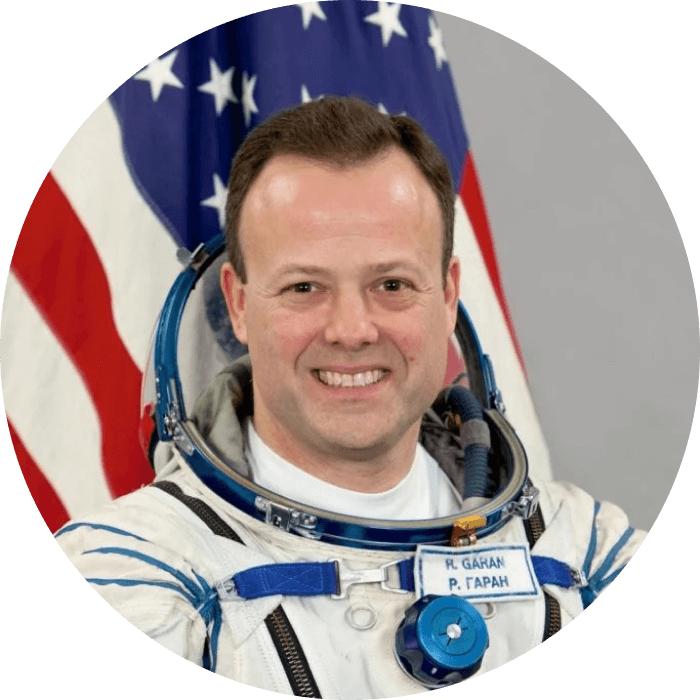 Using Proto, I felt like I was beaming up to the Starship Enterprise.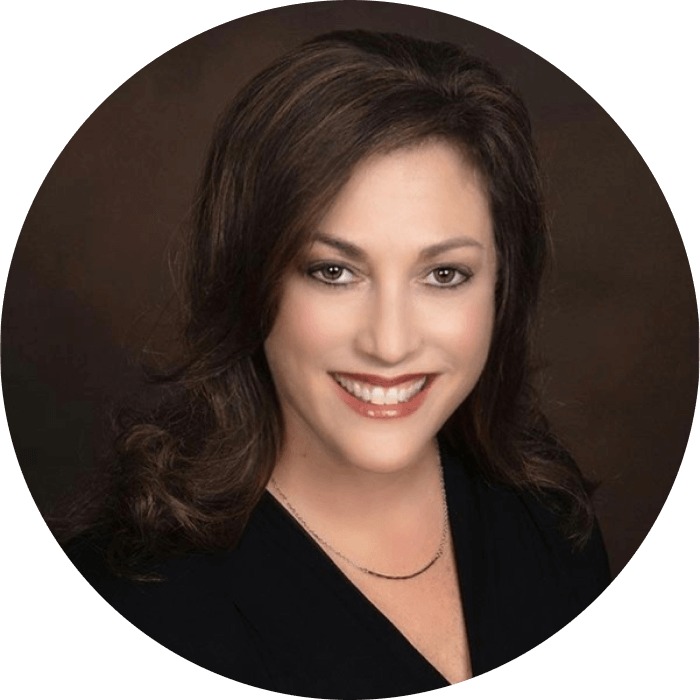 Proto elevates the way we teach and train the next generation of healthcare providers.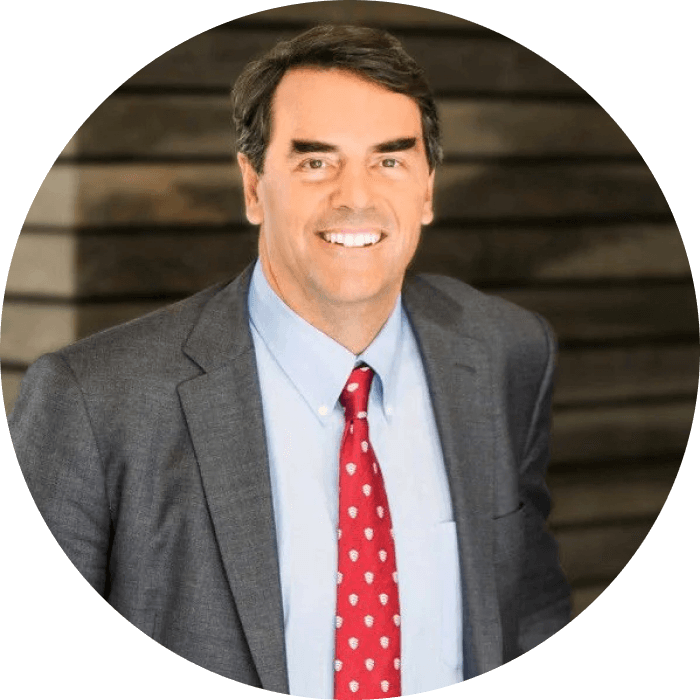 I am excited by the prospects of a new form of communication through Proto.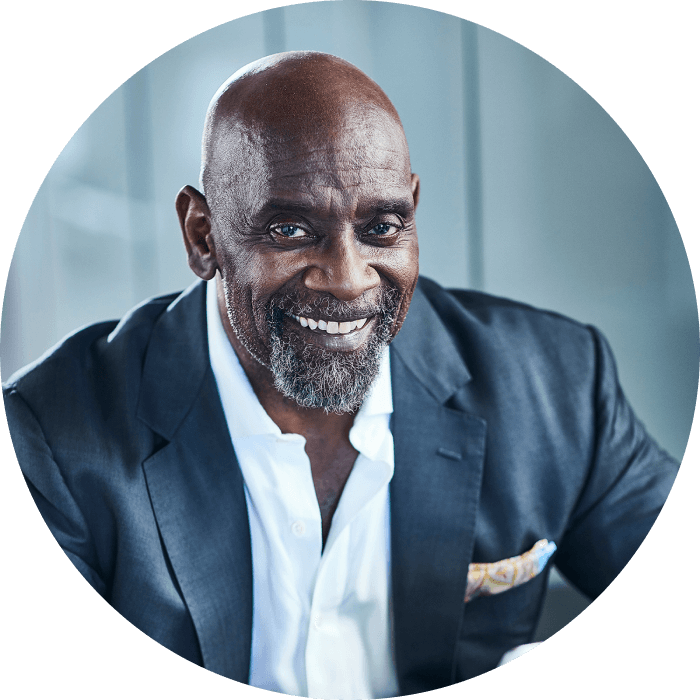 I can be in a dozen cities at once, interacting with the crowd— I can just Proto there.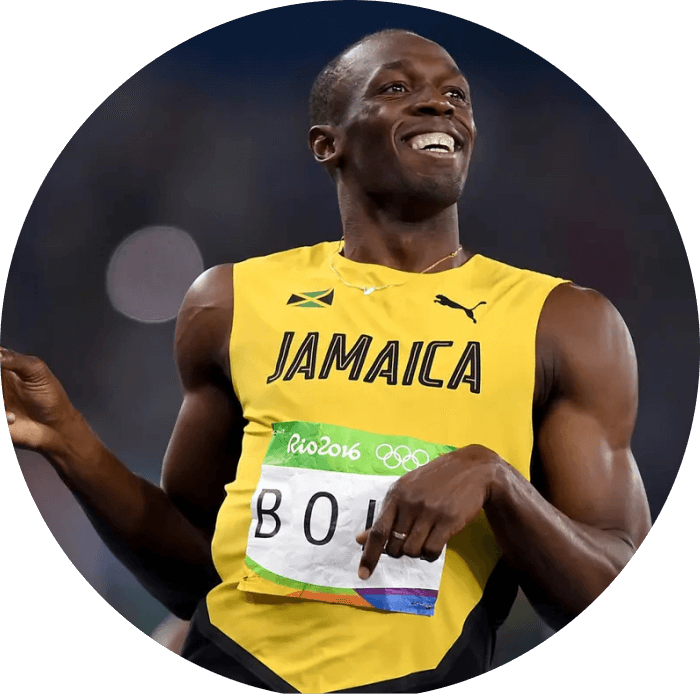 This hologram is breaking barriers and the possibilities are endless.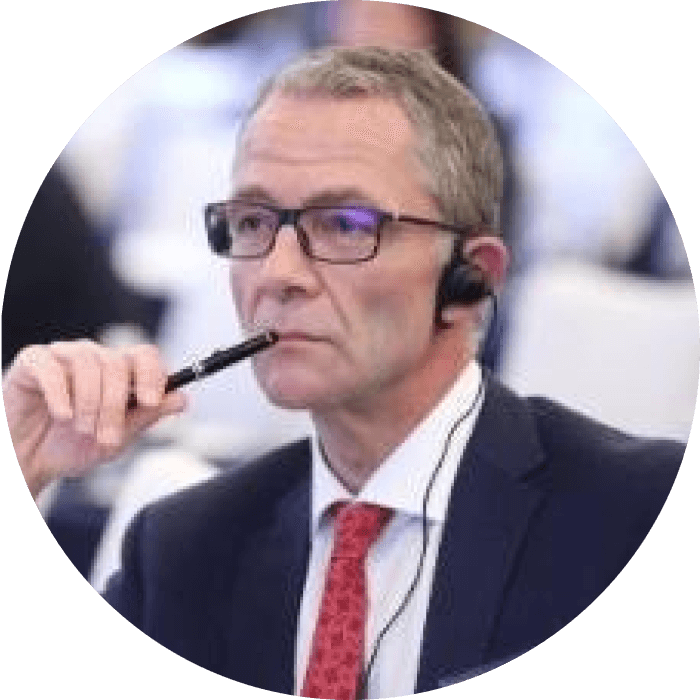 This is 'tomorrow's world' happening today. It was a real 'beam me up' moment...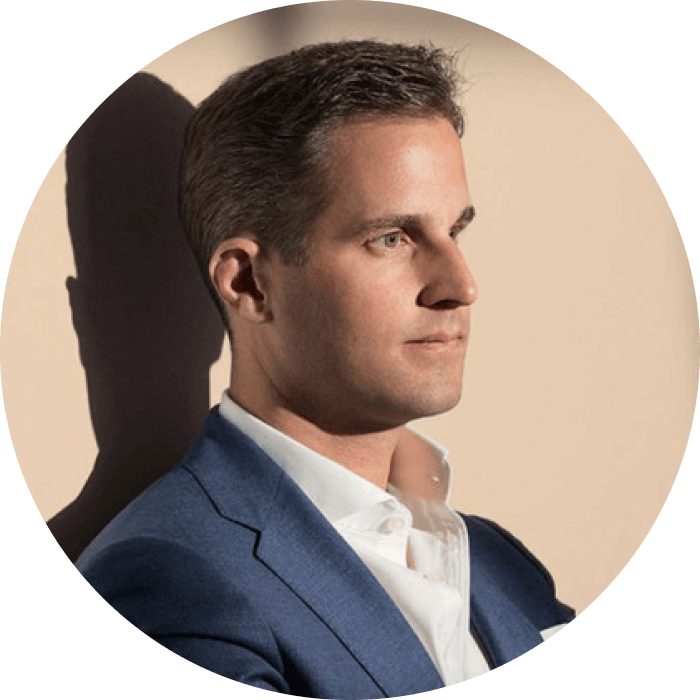 It's remarkably different from a Zoom call, because you're full-body, head to toe.
Contact us
Start
Beaming Today
Please fill out the contact information below and a Proto representative will follow up with you.
Or call us at:
+1 866-465-6476